LETA
LETA was initially founded in Vienna, Austria, in 2009, by Sandy P. Zeinzinger-Tuitz who is Austrian-South African by birth. She had relocated to Vienna for 25 years and returned to South Africa in the year 2016. She founded LETA® Professional Training and Services PTY LTD, an accredited provider, which is a privately-owned professional training institute, which provides a complete programme of services for businesses, individuals, and young learners.
LETA has created industry-specific courses tailored to the individual needs of international clients from all over the world. We also assist in developing advanced communications skills for presentations, negotiations and public speaking – to name but a few. Alongside language training, LETA also offers creative learning experiences for native English speakers.
Mission Statement:
To provide world-class language experiences across the globe
Aims & Objectives
To inspire and nurture

To provide positive opportunities for learning

To continually strive to use innovative approaches

To expand internationally

To provide a high quality experience

Be socially responsible
Location:
LETA PROFESSIONAL TRAINING AND SERVICES (PTY) LTD
145 Second St,
Parkmore,
Sandton, 2196
LETA comprises a team of experienced and certified coaches. LETA prides itself on using the best materials, ideas and trainers.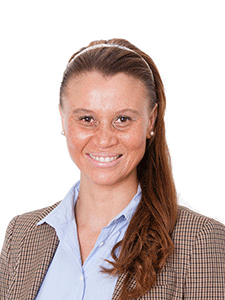 Sandy P. Zeinzinger-Tuitz Founder/Managing Director & Certified Business English and IELTS Trainer (TESOL & IELTS)
As LETA's founder and Managing Director, Mrs Zeinzinger-Tuitz completed her education in business studies and tourism management in Vienna, Austria where she lived for over 25 years. She is also a Certified Language trainer, Certified Business English Trainer, certified IELTS (International English Language Testing System for Academic and General IELTS). In addition, trainer (TESOL & IELTS) and BSc English Language and Literature, European University, IP.
She is an English native speaker conforming to British English (CEFR) standards, and she is also a second language fluent German speaker. She also conducted her management training in Georgia, Atlanta, USA  and is in charge of all sales, operations, systems, and marketing at LETA. Alongside her role as Managing Director, she oversees LETA's teaching curriculum adults and young learners and the recruitment and training of all staff. Further, she has over 13 years teaching experience and completed her TESOL (Teaching English of other Languages), specialising in IELTS and Business English training for adults and young learners. Mrs Zeinzinger-Tuitz started LETA  in the year 2008, in Vienna, Austria with just seven students. Her reputation quickly grew, and, within a year, she was overseeing the teaching of more than one hundred students. Further, having previously been employed by corporate companies, Mrs Zeinzinger-Tuitz gained an acute understanding of the needs of companies and individuals entering a new market. She founded LETA South Africa in the year 2016 for the purpose of assisting clients in navigating cultural obstacles and improving their Soft and Communication skills in the environment of international business. Sandy is currently developing the expansion of LETA into different territories and is working on new projects for 2022.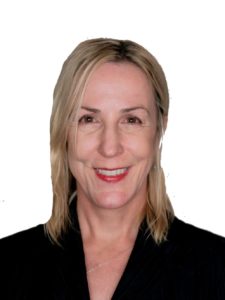 Judi has worked as an ESL trainer in communication, culture and language skills in Johannesburg, Shanghai, Beijing and, most recently, Ho Chi Minh City in the VIP section where she provided customised one-on-one sessions. She enjoys intercultural communication and is comfortable working with students at different levels, ages, occupations and with different development goals. Previously she worked as a project manager and senior researcher at a number of policy think tanks including the Centre for Development and Enterprise, the Small Business Project, Nelson Mandela Foundation and FinMark Trust where she focused on expanding access to financial services in a number of African countries. Her master's degree is in Political Science, she is a cum laude Honour's graduate and she also lectured in Political Science at various South African universities. She was Senior Visiting Research Fellow at Kings' College, London University as part of the Security Studies Scholarship. She has presented at conferences both locally and abroad and published numerous articles.  She is a dedicated and professional teacher who takes a student-centred approach.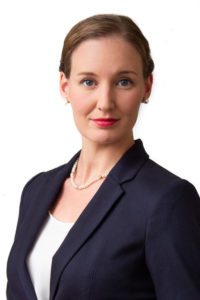 Roné is a Master's graduate from the University of Cape Town, and holds a Bachelor of Arts degree. During her studies, she gained extensive teaching experience as an Academic Mentor and Tutor. She also taught English for Academic Purposes and Academic Writing to Second Language Speakers at the University of Cape Town. Roné's journey in EFL/ESL started in 2016 when she moved to South Korea to teach American English full-time for a year. Upon returning to South Africa, she assisted with the organization of the 19th ASSITEJ International World Congress and ITYARN Conference in Cape Town. Her experience working and living in Korea the previous year was invaluable in welcoming the delegation from Korea specifically, and making them feel at home. Roné was subsequently invited to teach as a guest lecturer at the University of Cape Town, and in 2018 she was appointed as the Head of the Junior Drama Department at the prestigious Waterfront Theatre School – a vocational college in Cape Town. Roné also completed her TEFL and CELTA qualification with distinction (Pass A). She also taught adults and working professionals on both Elementary and Intermediate levels. Roné's experience working with young learners, teenagers, university students, and adults alike, has given her a sensitivity towards cultural and age differences, the skills to anticipate a client or learner's language needs, and a passion for building a positive rapport with every individual she works with. She is a very dedicated teacher and believes in delivering high standards of work, and goes above the call of duty to make sure her students succeed.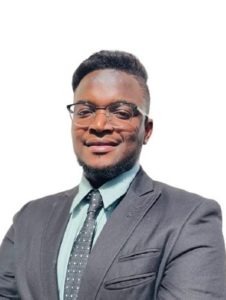 Thato Mogatla is a TEFL/TESOL certified English native trainer and has a Bachelor of Arts Degree majoring in Anthropology and Chinese language at Rhodes University.
During university, he also tutored English at a local township school. This was where he discovered his passion for teaching languages. His TEFL/TESOL was completed through Global TEFL UK where he passed with distinction. Moreover, he has extensive experience translating and interpreting. Mr Thato Mogatla has a passion for languages, and he is also a polyglot speaking 8 languages. These languages are English, Tsonga, Tswana, Zulu, Sotho, Xhosa, Venda, and Mandarin. Additionally, he has infield experience teaching business English to Chinese students aided by his understanding of Mandarin Chinese. His asset as a multilinguist gives him the ability to understand the students and effectively support them in their language learning process. He is not only able to teach learners new vocabulary and grammar but help them rationalize it in a way that relates to their way of thinking making it easier to learn English.
Throughout his English teaching career, he has worked with young children to adults and has repeatedly received praise from his students for being able to help them improve their English in a short space of time. Thato is a highly dedicated, enthusiastic, and patient teacher. His student's success is his priority, and he always ensures that his classes are tailored to the needs of the clients' requirements.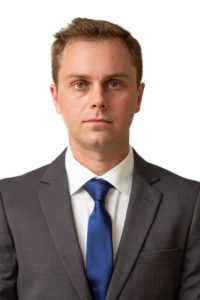 David started his career in the South African Navy as a sea-going Officer specialising in Naval Warfare. After his time in the military, he lectured Business Management and Business Administration subjects at the Management College of Southern Africa. There he gained valuable experience teaching adults and specialised in Corporate Communication, where he taught his students how to effectively communicate in a business setting – with an emphasis on the correct use of English. He subsequently gained practical corporate experience as an Assistant Director in the Department of Economic Development in Cape Town, South Africa.
The lure of teaching proved strong, and he decided to embark on a career in ESL. He subsequently spent time in 2019 teaching American English children and teenagers in South Korea and found it so fulfilling that he chose to continue his career working with adults and teaching Business English, in line with his background. He holds a Bachelor of Business Administration (Cum Laude) from the Management College of Southern Africa, a Bachelor of Social Science in Economics and International Relations from the University of Cape Town and a Bachelor of Arts (Honours) in International Politics from the University of South Africa. He is CELTA (Pass B) certified and holds a TEFL certificate. David's background allows him to understand his students' contexts very well and to connect with them effectively. He has a strong commitment to his students and finds his fulfilment in seeing them progress in their English abilities.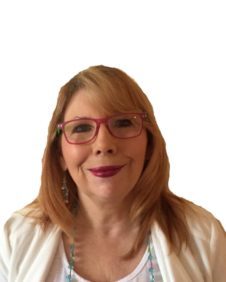 Hillary Meikle is a certified English language Trainer (TESOL certificate from the Wits Language School) and has a Diploma in Dramatic Art and Stage Technique with the New Era Academy in London, and has more than 20 years of experience in the Expressive Arts and Facilitation in the fields of Effective Communication, Voice Training and Drama. Her early career was in television production and research, where she worked in South Africa for the SABC and in the UK for ITV on various genres of TV shows, from educational programmes to documentaries, news and current affairs. Back in South Africa, Hillary has worked as a Voice and Communication Skills Facilitator for the Voice Clinic, teaching various communication and public speaking skills.  Further,  she also adjudicated at Public Speaking Competitions in various schools and put on public performances and musical drama and dance showcases. She has also done proofreading, research and speechwriting for various private and corporate clients over the years. Hillary's passion is to teach and guide people in order to make a difference in their lives by equipping them with valuable communication and English language skills. She is experienced in working with people of all ages and from all walks of life and is equally comfortable teaching adults across various spectrums. Some of the clients she worked for at LETA were individual clients and the likes of Norton Rose Bright Headquarters Johannesburg.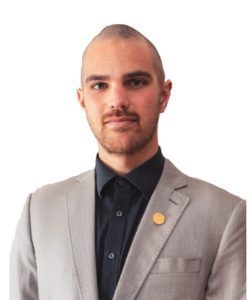 Ashton du Toit is a CELTA qualified ESL/EFL instructor, with several years of teaching experience in a variety of different learning environments. He also holds a bachelor's degree Arts, majoring in Journalism, Media and Drama. After ensuing his first official post at a cutting-edge alternative language academy in South Korea, this charismatic educator was hooked. Motivated by an insatiable desire to develop new innovative teaching methodologies, he consequently went on to expand his horizons. This included working for some of the industry's best online service providers as an instructor and content creator. Under the watchful eye of these field leaders, his tech-savvy in the arena of online education blossomed. Once again, looking to develop as an educator and content creator in the field of ESL, Ashton pivoted to the personalized solutions sector. Working as the head of studies for a Johannesburg based language lab, he helped create and execute bespoke curriculums for a multitude of clients. These programs covered a broad range of subjects, from interpersonal conversational soft skills development to professional business communication. This wealth of diversified teaching experience, coupled with his knack for skilful delivery and finally seasoned with all the panache one expects from a former Drama and Journalism Major, make Ashton du Toit a pleasure to work with.